How to install Secure Privacy on Wix
This guide explains you how to install Secure Privacy on Wix
1. Click here to go to your WIX dashboard.
2. Click Manage Website in the side.
3. Go to the Tracking & Analytics section of Site Manager.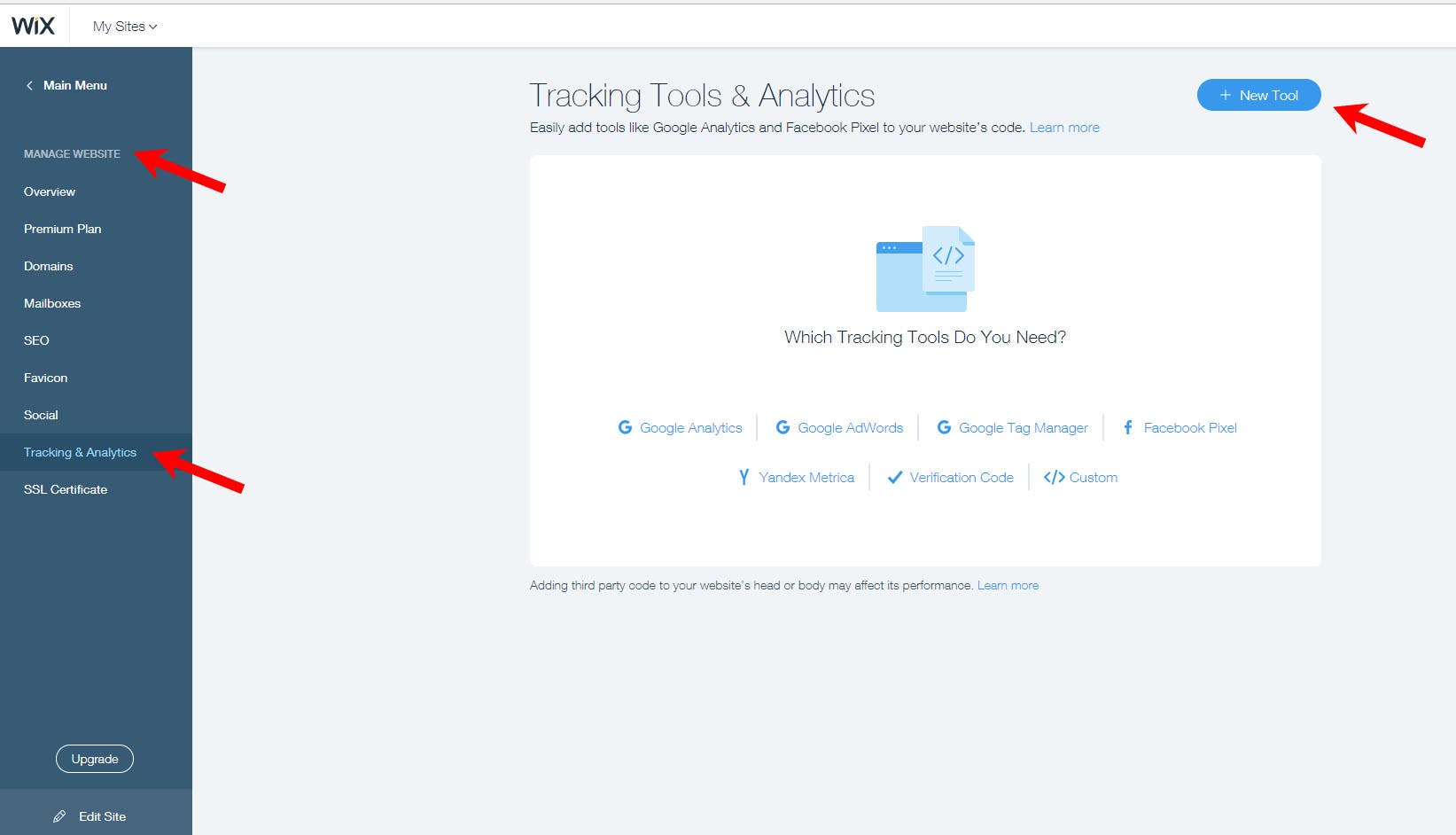 4. Click + New Tool and select Custom from the dropdown.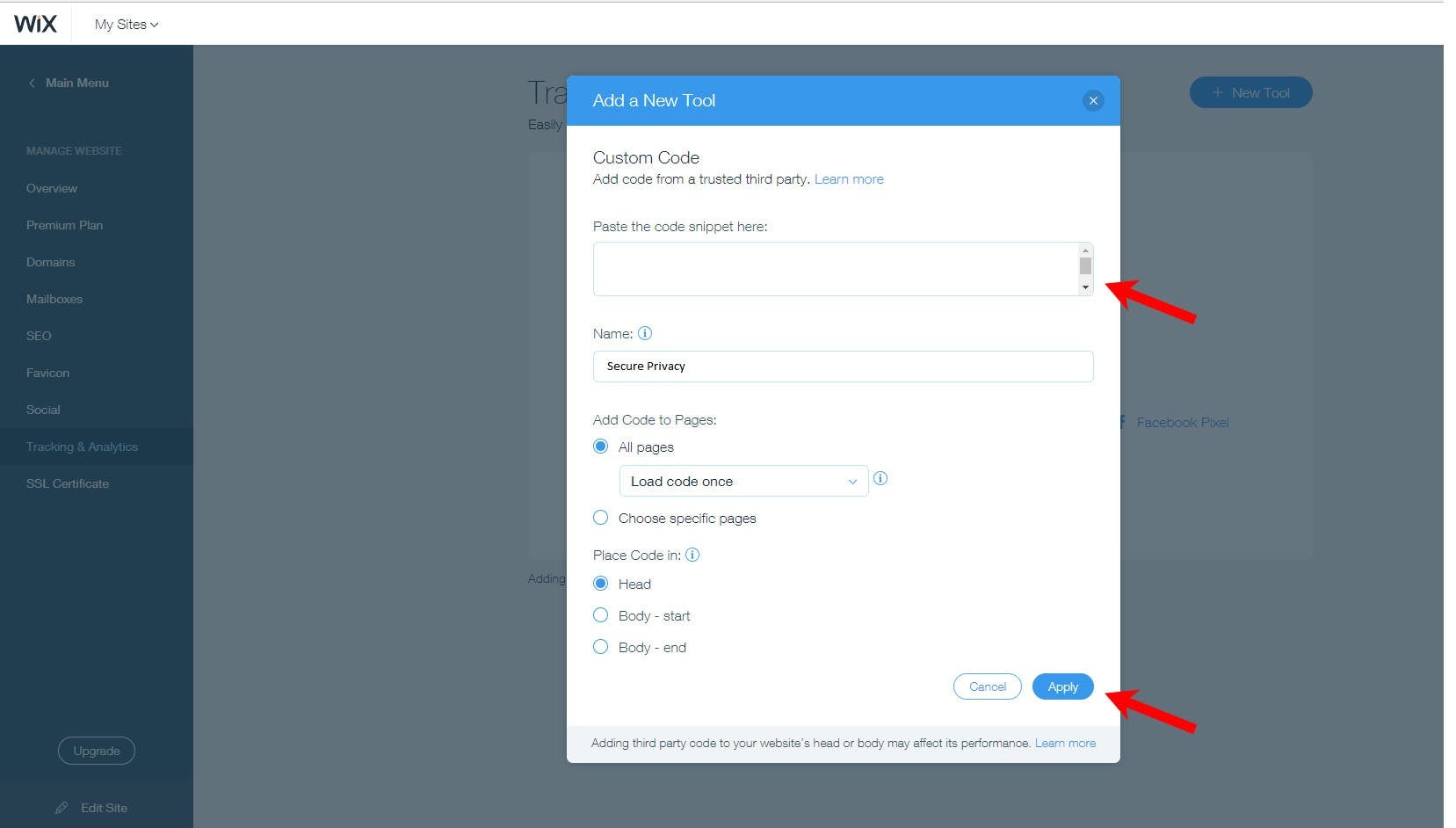 5. Enter your secure privacy code into the custom code.
6. Select the relevant domain.
Note: This option will appear only if you have multiple domains.
7. Enter the name of the custom code (Secure Privacy).
8. Add Code to Pages: Select All pages >  Load code on each new page to add your code.
9. Place Code in Select > Head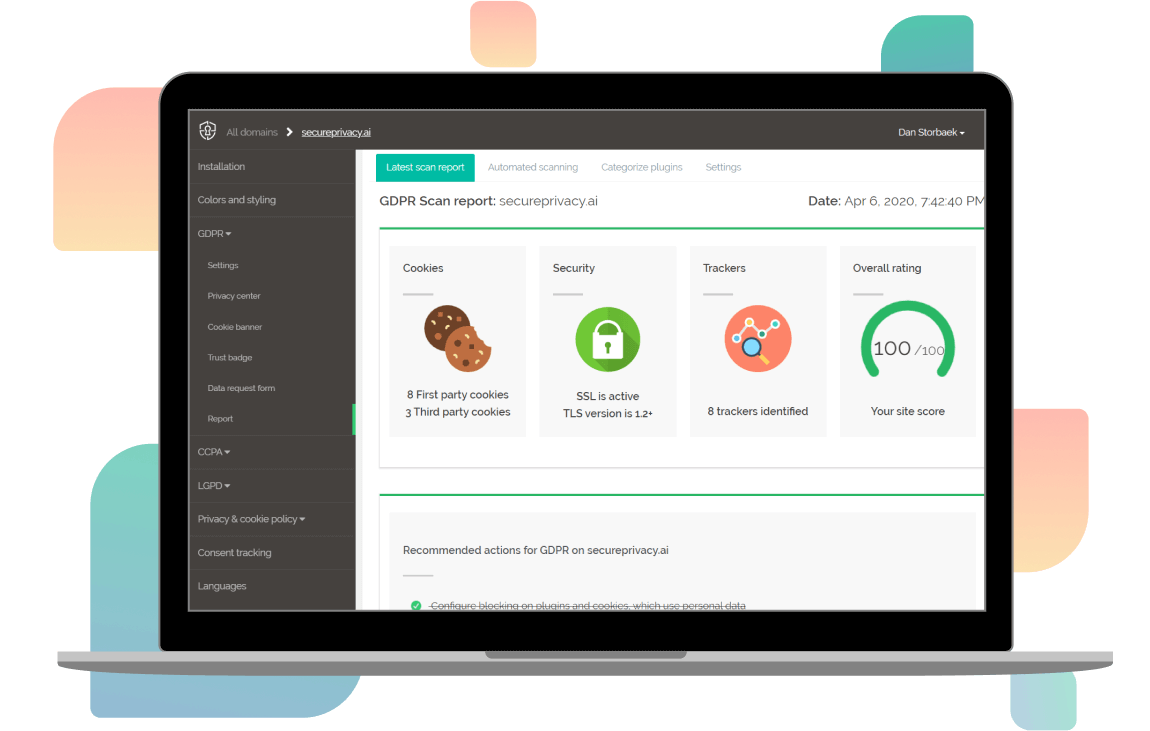 Want to try
Secure Privacy?
Get your free cookie banner up and running today!
Articles
That also interest you
Sign up to our newsletter
and get the latest news on data privacy