LGPD and Online Trust Starts with Secure Privacy
We believe in educating people on the laws that should be supported and enforced. If you're looking to educate yourself or your company on what LGPD entails, then this page has everything you need!
What is LGPD?
An quick intro to the Brazilian data privacy law, LGPD.
Why the LGPD?
A video about the LGPD and why it is important, how it will change the way companies do business.
What is personal data under the LGPD?
Defining personal data under the LGPD.
Sensitive personal data under the LGPD
Learn what is sensitive personal data under the LGPD.
Does LGPD apply to us?
What LGPD means to you: This video provides an intro what LGPD means to your company.
What Are The LGPD Penalties?
The most serious LGPD penalties and what they mean.
Who Enforces LGPD?
Who will be responsible for LGPD compliance?
Data Controllers and Data Operators
What are LGPD Data Controllers and Data Operators?
Principles for processing data
Learn about the principles for data processing in Brazil
Do We Need A Data Protection Officer?
A video about the DPO, what they do, and why they are essential in today's world.
Legal basis for processing personal data
Watch this video to learn about the basic legal bases for processing personal data lawfully
What Should We Do In Case Of A Data Breach?
What you should do if your data is breached, and what you can do to minimize the damage.
LGPD Compliance Software
Is there LGPD compliance software we can use to make our business compliant?
Is Our Website Affected By LGPD?
Learn how the LGPD affect your website and company compliance.
Consent using cookies with LGPD
Do you need to obtain users consent for using website cookies under the LGPD?
Are You Aware Of What Trackers You Have On Your Website?
The hidden trackers on your website: A video about trackers, cookies, and their impact on your privacy.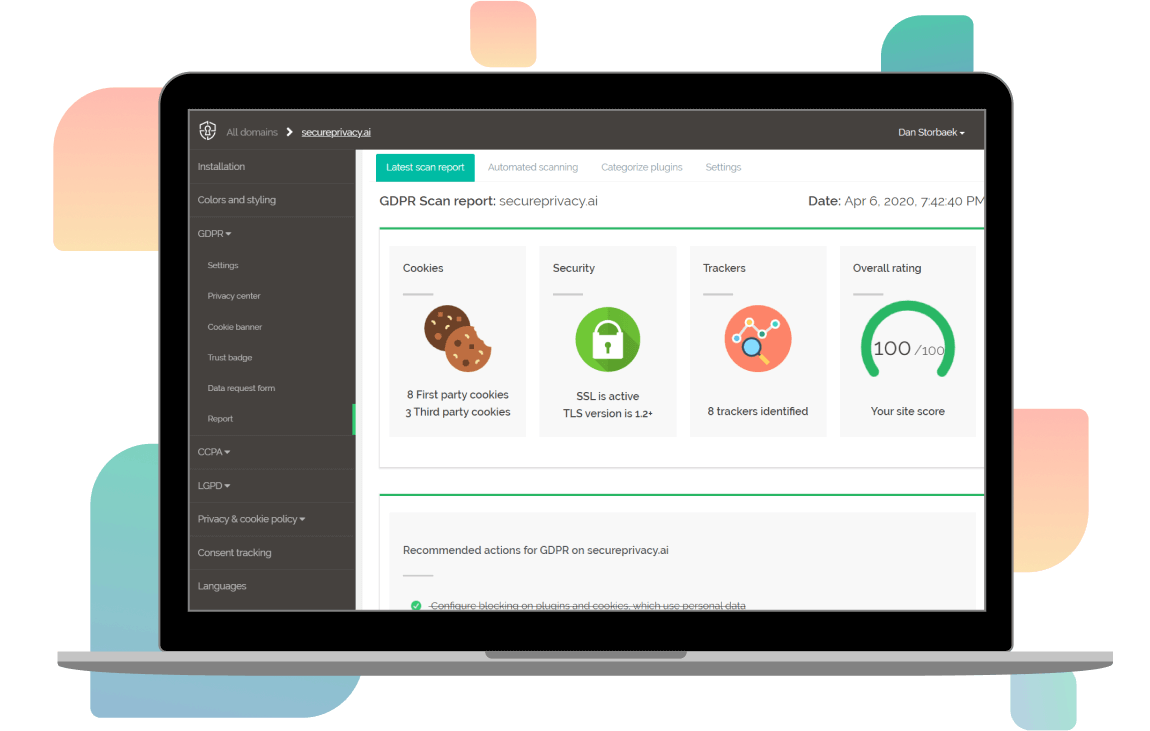 Want to try
Secure Privacy?
Get your free cookie banner up and running today!