GDPR and Online Trust Starts with Secure Privacy
We believe in educating people on the laws that should be supported and enforced. If you're looking to educate yourself or your company on what GDPR entails, then this page has everything you need!
What is GDPR?
An quick intro to the General Data Protection Regulation.
Why the GDPR?
A video about the GDPR and why it is important, how it will change the way companies do business.
What is personal data under the GDPR?
Defining personal data under the GDPR.
Does GDPR apply to us?
What GDPR means to you: This video provides an intro what GDPR means to your company.
Does GDPR Apply To Small & Medium-Sized Businesses?
Learn whether small and medium-sized businesses should be concerned about the GDPR.
Does The GDPR Apply To UK Companies?
The GDPR and UK Companies: An overview of the GDPR and its jurisdiction for UK companies.
Does The GDPR Apply To US Companies?
What you beed to know as a US business owner.
How Do You Compare CCPA VS GDPR?
The differences and how they will affect you.
What Are GDPR Cookie Rules?
A video about how to get your site in compliance.
What Are Data Subjects? What Are DSAR Requests?
An intro on data subjects and why you should care.
What Are The GDPR Penalties?
The most serious GDPR penalties and what they mean.
Who Enforces GDPR?
Who will be responsible for GDPR compliance?
Transferring Data Outside The EU
An introduction to transferring data outside the EU.
Do We Need A Data Protection Officer?
A video about the DPO, what they do, and why they are essential in today's world.
Do We Need A Legal Representative In The EU?
Learn if you need a legal representative to help with issues that arise.
What Should We Do In Case Of A Data Breach?
What you should do if your data is breached, and what you can do to minimize the damage.
Is Our Website Affected By GDPR?
Learn how the GDPR affect your website and company compliance.
Are You Aware Of What Trackers You Have On Your Website?
The hidden trackers on your website: A video about trackers, cookies, and their impact on your privacy.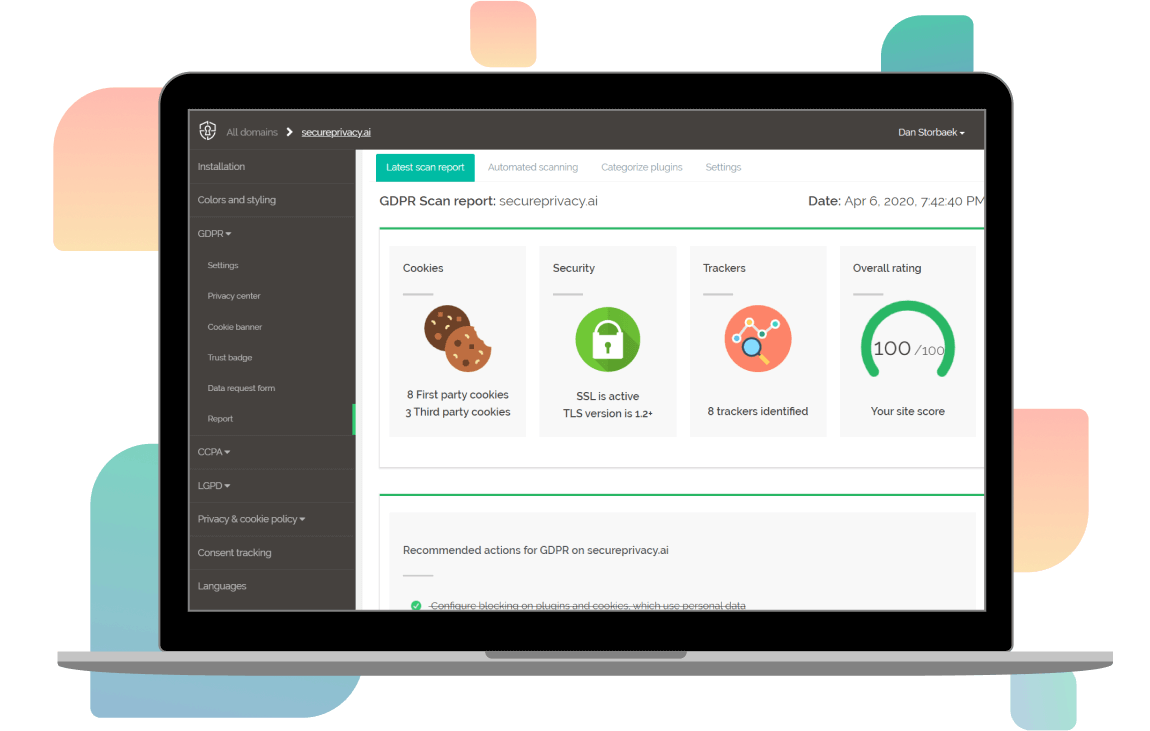 Want to try
Secure Privacy?
Get your free cookie banner up and running today!