Ensure your organization is compliant with these powerful features.
Our Secure Privacy software is easy to use, whether you are a novice or seasoned user. Watch this series of videos that walk you through the features of our software, which are designed to make your website and company compliant.
Laws supported by Secure Privacy
Learn what laws are supported by Secure Privacy and how we support international companies.
Secure Privacy references and case studies
Watch examples and case studies of Secure Privacy customers.
Who is Secure Privacy for?
Learn who can benefit from the features and functionality of Secure Privacy
Build VS Buying a Cookie Consent Solution
Learn the Pros and Cons of building versus buying a cookie consent solution.
What are the benefits of Secure Privacy?
Learn some of the key benefits of using Secure Privacy in your company.
Overview of features in Secure Privacy
Learn the most important features offered by the Secure Privacy solution.
Feature 1: Cookie banner
Learn about the flexible and customizable cookie banners
Feature 2: Cookie policy
Generate a cookie policy with Secure Privacy
Feature 3: Cookie and website scanner
Leverage the automated cookie and website scanner
Feature 4: Preference center
Enable self-service from your website with the powerful preference center
Feature 5: Geo-targeting
Show the correct banners to the right audience with geo-targeting
Feature 6: 70+ language support
International support for more than 70 languages
Feature 7: Consent recording
Document cookie consent automatically
Feature 8: Data request forms (DSAR)
Provide support to data subject access requests with Secure Privacy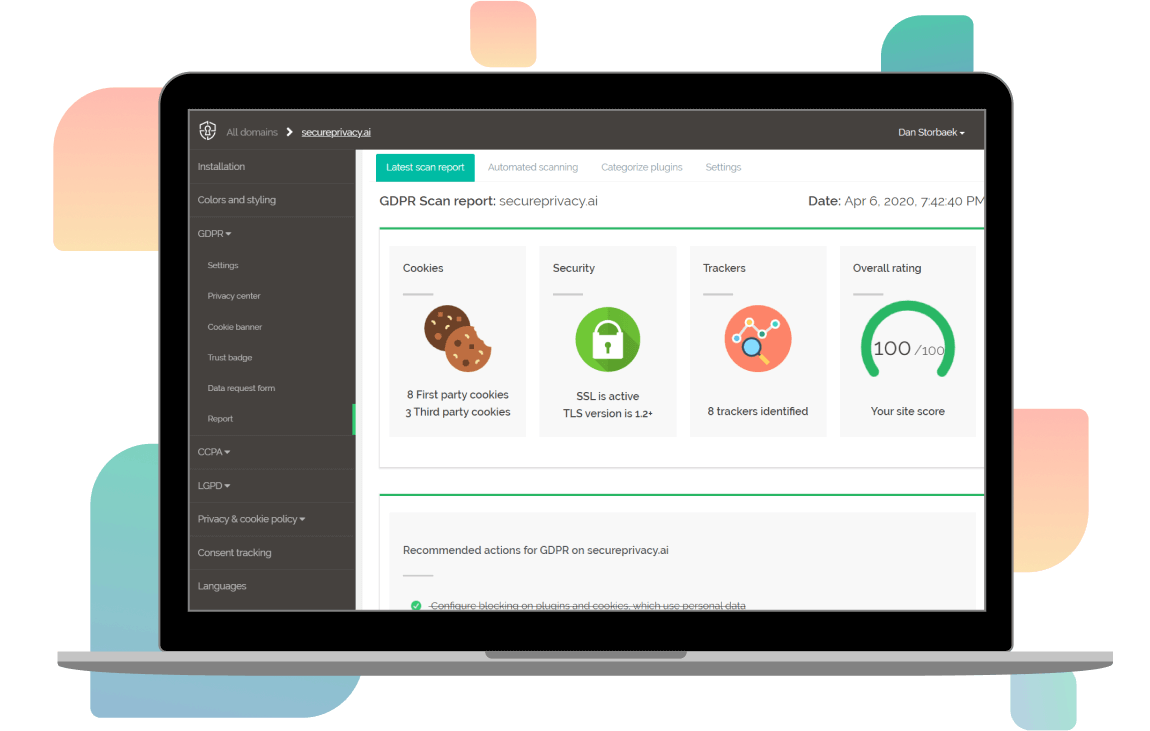 Want to try
Secure Privacy?
Get your free cookie banner up and running today!