Cookie Banner Solution
Generate beautiful cookie banners, document consent and enjoy peace of mind with the leading cookie banner solution.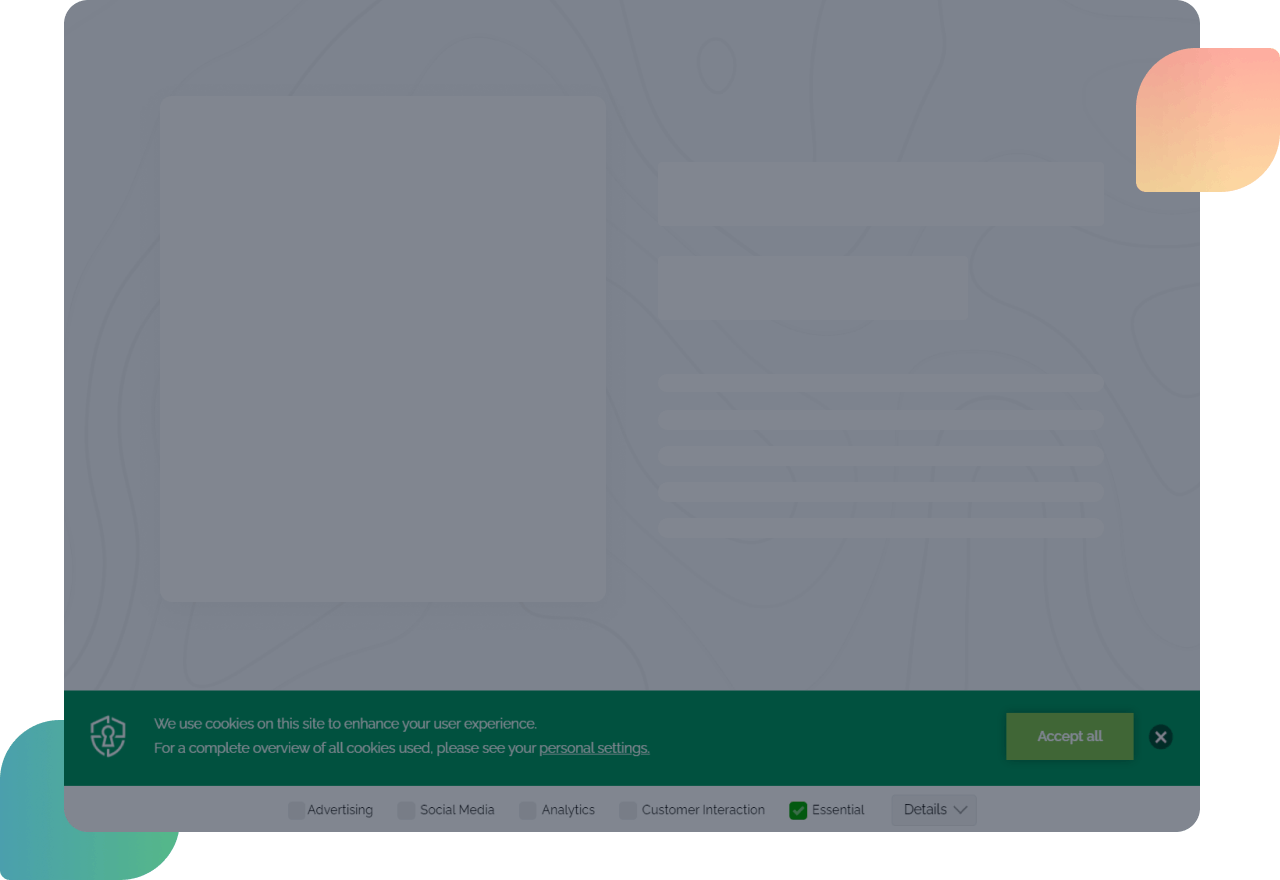 Why have a Cookie Banner?
Awesome customers running Secure Privacy Cookie Consent Banners.
What is a Cookie banner?
How does a cookie banner work?
Do I need a cookie banner?
Can cookie banners appear only to EU visitors?
Will your Cookie Banners prevent cookies from being injected in a computer prior to getting consent?
Can I customize the design of our Cookie Banners?
Can I manage Cookie Consent?