GDPR, CCPA, LGPD & Google Consent Mode
Avoid Hefty GDPR Fines
Secure privacy lets you comply with global privacy laws like the GDPR, CCPA, and more.
TRUSTED BY:










Staying Compliant is a Headache
Businesses of all sizes are struggling to keep up with the ever-changing regulatory environment. And who can blame them, it's a confusing time to be running an online business.
Now there's additional regulatory pressure and you are the one responsible to find a solution.
Free Solutions Break and Leave You Vulnerable
Custom restaurant sites & apps can be buggy or fail all together, leading to:
Lack of flexibility for different geo-locations
Depending on a developer
No ongoing compliance support
It's expensive and complicated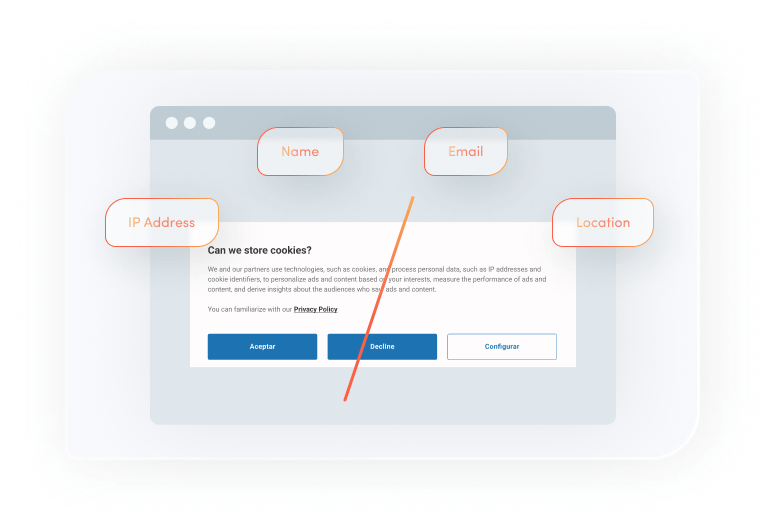 Existing Paid Solutions are Expensive & Hard to Use
It would suck to pay for something as important as data privacy compliance and experience:
Basic functionality
Long & difficult setup experience
A lack of 3rd party integrations
Uninformed customer support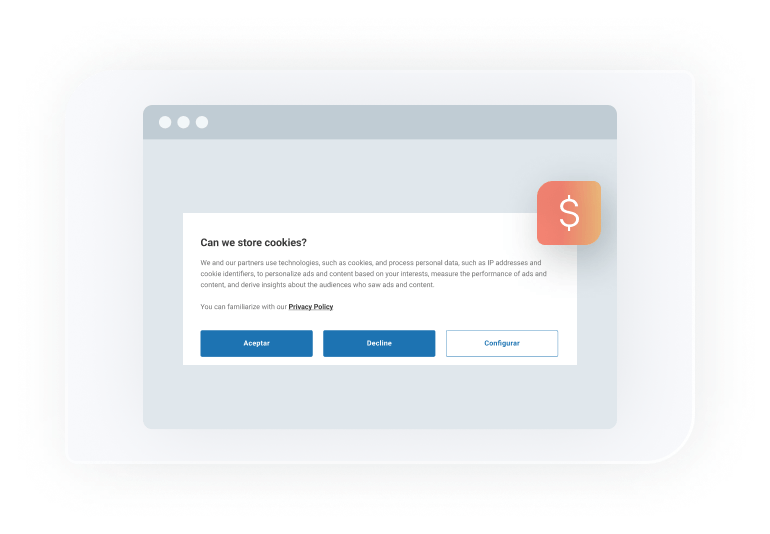 Traditional Cookie Banners affect Website Performance
Existing cookie popup tools can look tacky and obstruct the user from using your website easily.
Ugly and obnoxious first impression
User Experience is poor
Design looks off-brand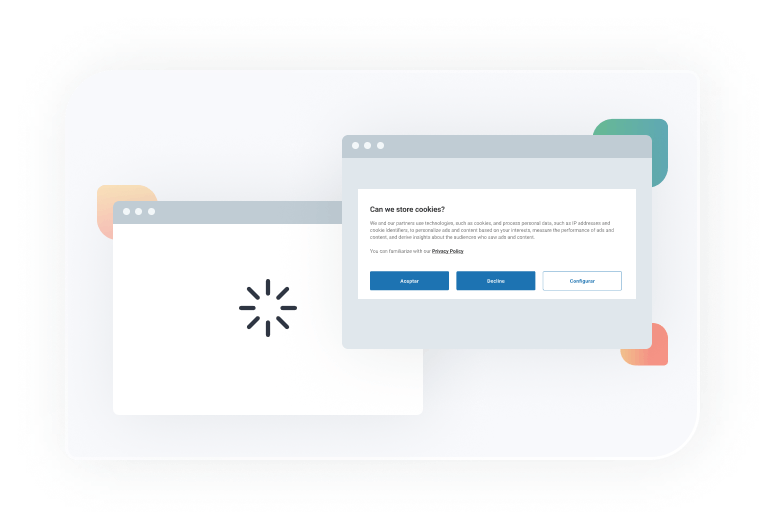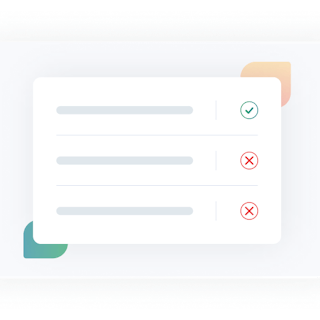 See if your company is compliant
If your business collects or processes personal data from any person in the European Union, USA or other countries who have Data Privacy Laws, you need to comply with regulation to avoid hefty fines.
Meet Secure Privacy, the Easy Way to Stay Data Compliant
Secure Privacy is a simple and powerful software that helps you analyze websites and document cookie consent with ease.
SecurePrivacy is a simple, powerful software that helps you scan websites & document cookie consent easily
Get User Consent
Stunning Cookie Banners
Powerful cookie consent management and website cookie banners to comply with international cookie consent requirements. Generate beautiful and unintrusive banners, document consent, and enjoy peace of mind that your brand is compliant.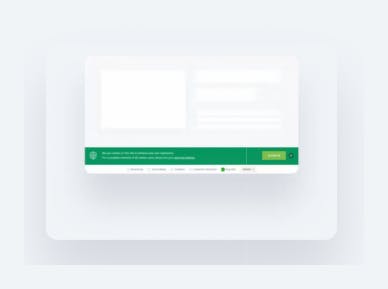 Document Your Legal Position
Cookie & Privacy Policy Generator
Quickly generate a cookie and privacy policy to comply with the GDPR, CCPA, or other regulatory requirements. You can customize the documents to your needs.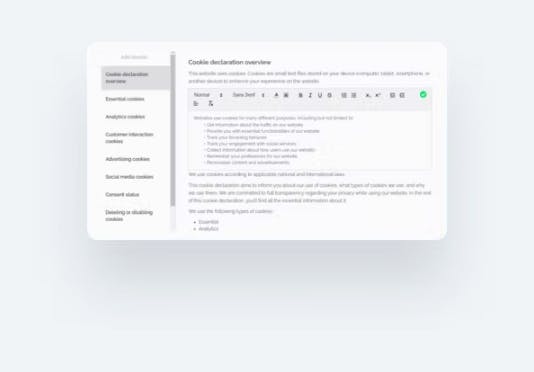 Analytics
Consent Recordings
We help you document the user consents you collect through cookie banner notices. You can then view how many times a user has consented or refused to consent to.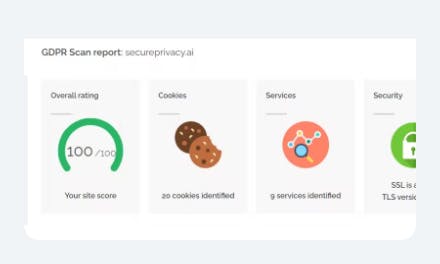 Consent Ready for All Site Users
70+ Languages Supported
Secure Privacy supports more than 70 languages across its banners and widgets. All text is 100% customizable and you don't need developers to make any edits.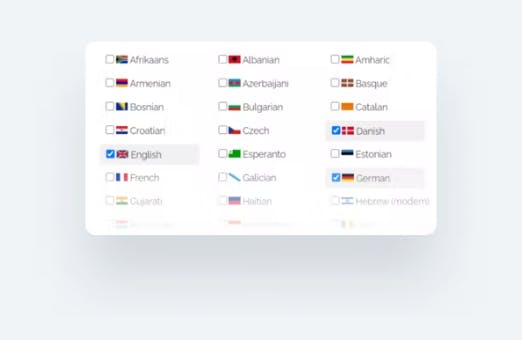 Your Users Have Control
The Visitor Preference Center
Allows visitors to your website to opt-in or opt-out of cookies. 100% automated.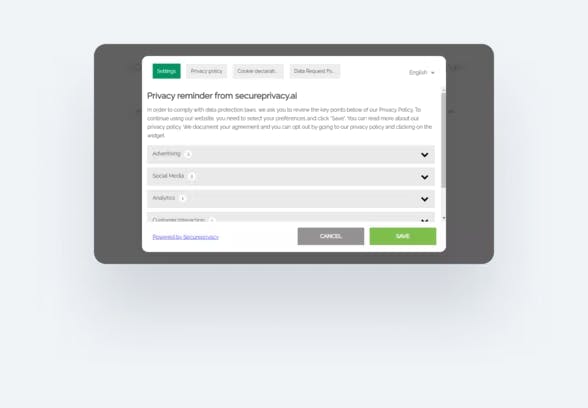 Easy to integrate
with the Solutions You Love
Secure Privacy can easily be integrated with all major CMS systems and internet platforms.

Experienced Quality Assurance Specialist
GDPR and CCPA Website Compliance with Secure Privacy
With Secure Privacy, we have managed to streamline our data protection compliance obligations in one place. With the complete GDPR and CCPA solutions, we are now compliant with the EU and California's cookie laws, and we are looking forward to complying with Brazil's LGPD. All in one place!

Data Analytics | Business Intelligence
This is why we use Secure Privacy
When we looked around for a solution, Secure Privacy was the most affordable platform available compared to its level of functionality and efficiency in managing cookie consent across different domains for GDPR, CCPA, and LGPD compliance.

IAB 2.0 Compliance with Secure Privacy
Since valid GDPR cookie consent is a crucial requirement in the adtech industry, Secure Privacy helps us block cookies and trackers with cookie consent banners in accordance with GDPR, CCPA & LGPD

Manager at Oracle NetSuite
The Business-Focused Tool for Data Protection Compliance
Secure Privacy has helped us stay on top of our GDPR and CCPA cookie consent obligations since the universal preference center gives our users an intuitive interface to manage their preferences.

Technology Enabler. Agile Practitioner. Independent Consultant.
Secure Privacy for GDPR and CCPA Compliance Review
Setting up the solution was unexpectedly easy, complemented with a simple DIY manual.