Secure Privacy Hospitality
Why does your hotel, restaurant, cruiseliner, travel agent, or other hospitality organization need Secure Privacy According to the law you need to conform to data protection for your website and pages, visitors and guests. We offer one solution to make your company compliant within the GDPR, CCPA, LGDP and International Privacy Laws!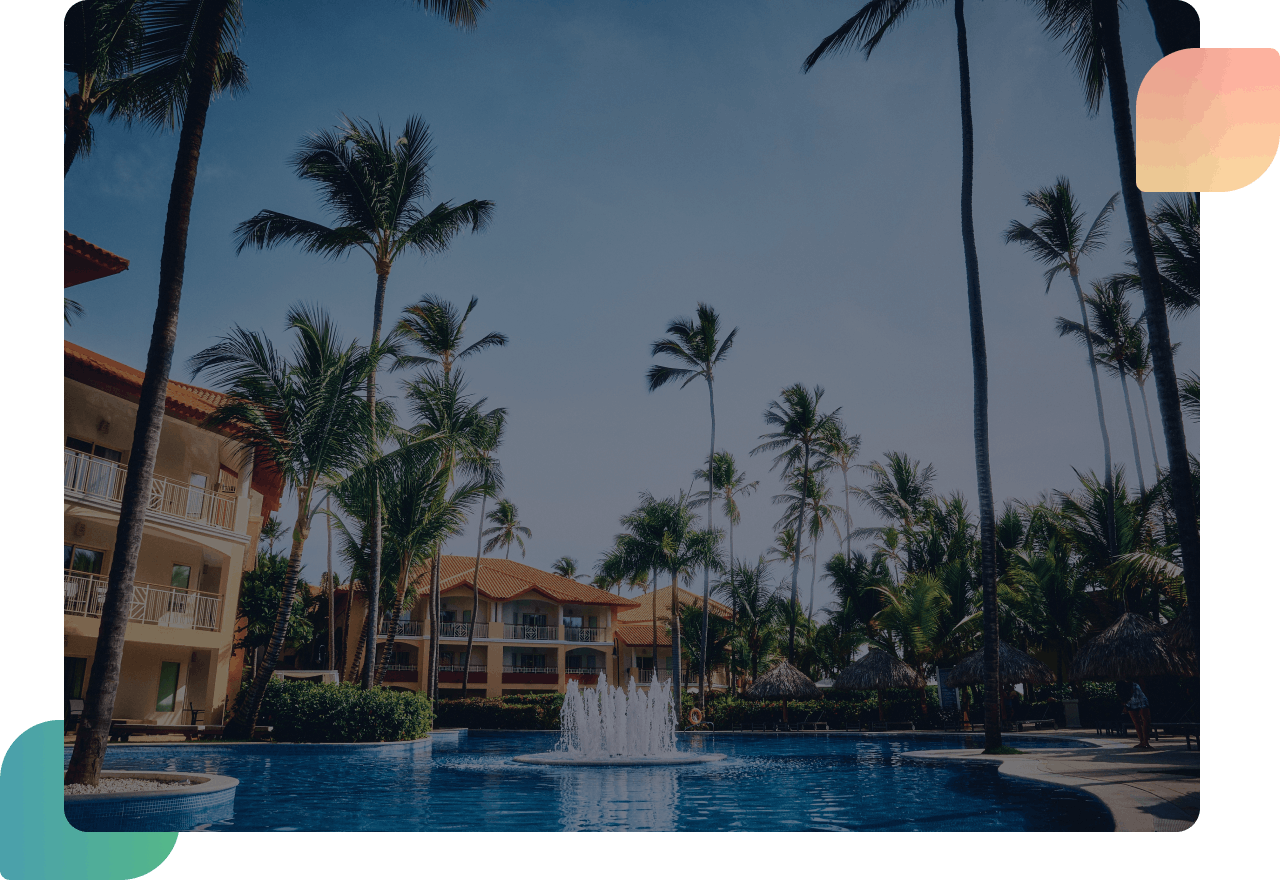 Trusted by Hotels, Restaurants, Travel Agents, & 10,000+ Other
Brands Across Industries & Regulations
Union Hotels Collection
www.uhcollection.si/
The Union Hotels Collection group comprises five hotels (Grand Hotel Union, uHotel, the Hotel Lev, Central Hotel and The Fuzzy Log) located in the very centre of Ljubljana. They offer 636 elegantly furnished hotel rooms and 20 conference halls and meeting rooms with modern technical equipment.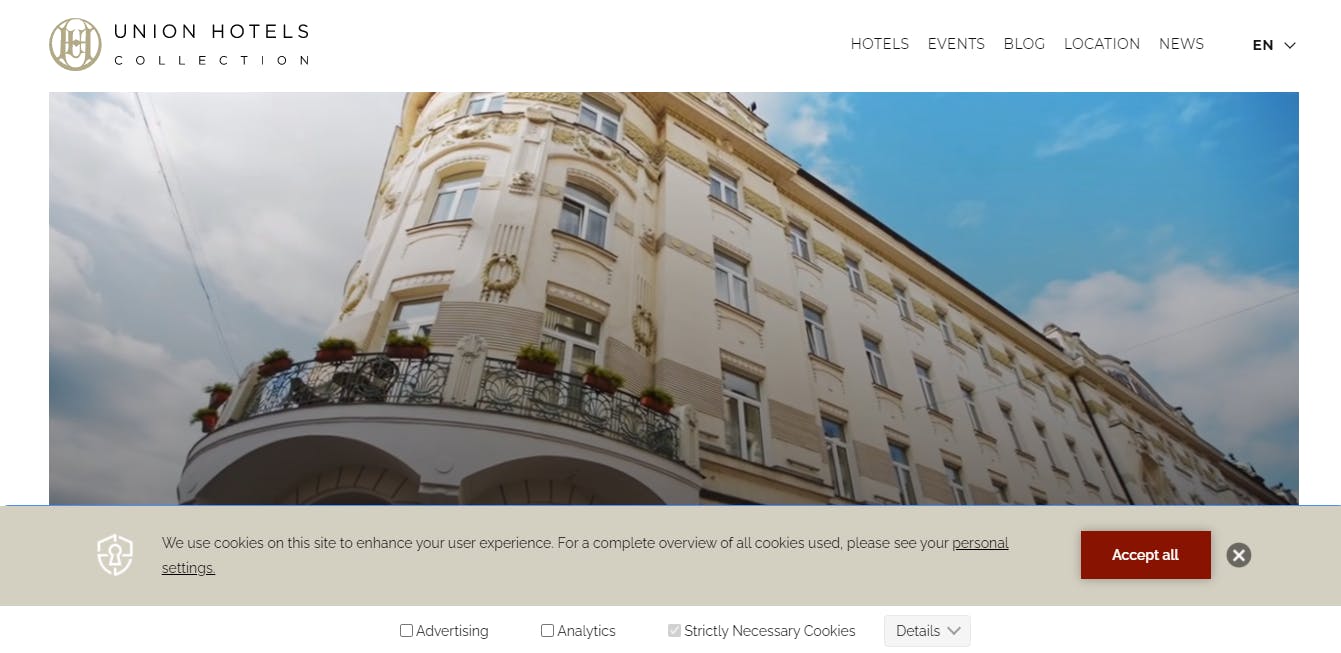 Falkensteiner Hotels & Residences
www.falkensteiner.com/
The Falkensteiner Hotels are a family-run hotel group and offer holidays at the highest level. These include 27 four- and five-star hotels, 2 apartment Facilities, and a premium campsite in seven European countries (Italy, Austria, Croatia, Serbia, among others).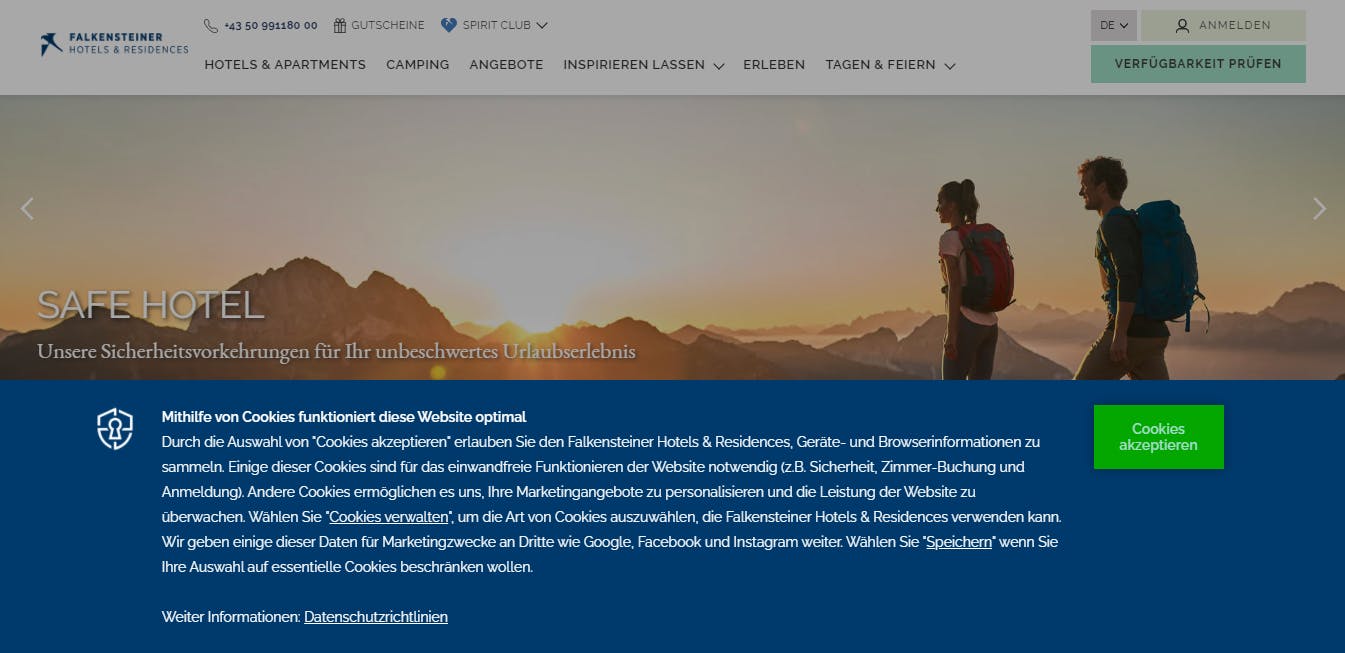 The Mauritzhof Hotel Münster
www.mauritzhof.de/
The Mauritzhof Hotel Münster is a stylish 4-star design hotel, situated on the promenade surrounding Münster's city center. The hotel offers individually and elegantly furnished rooms with all modern amenities and has a garden terrace overlooking the green promenade.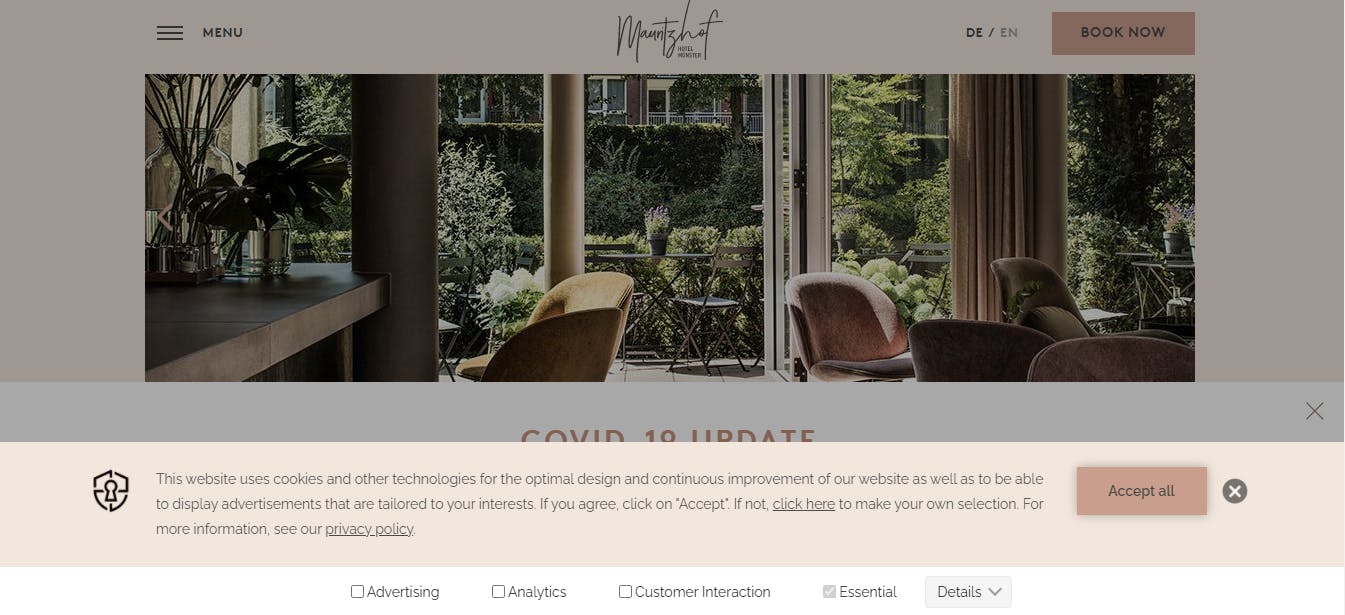 What is GDPR?
What Does GDPR Stand For?
Transferring data outside the EU
Benefits with the
Secure Privacy GDPR module
Easy to install. Highly Automated GDPR Solution.
Reduce Legal Risks and Avoid Future Costs.
Build Trust with Customers, Employees and Partners.
How do I make a website
GDPR compliant?
Is our website affected by GDPR?
Are you aware of what trackers you have on your website?
Are you gathering consent the right way?
Are your privacy banners affirmative?
Have you made it easy to withdraw consent?
Have you named the 3rd party plugins processing data?
Powerful Features
to Scan, Collect & Document Consent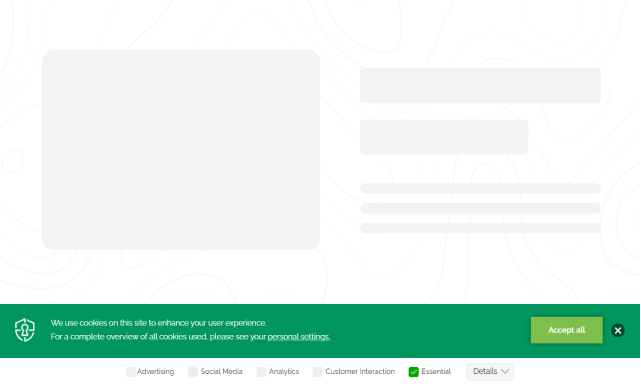 Cookie Banners
Highly customizable Cookie Banners, which block cookies according to the requirements in GDPR and the ePrivacy Directive.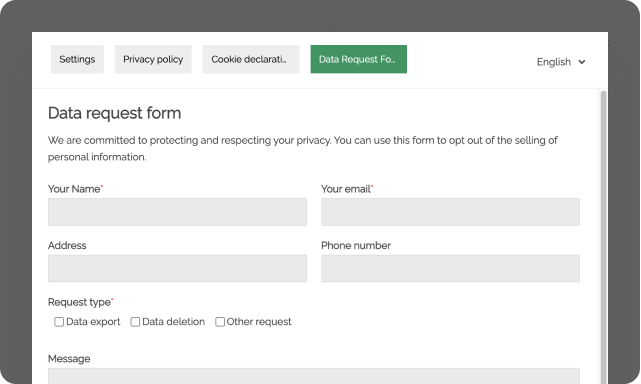 Data Request Forms
Embed Data Subject Request (DSAR) forms to your website and preference center. Easy and powerful.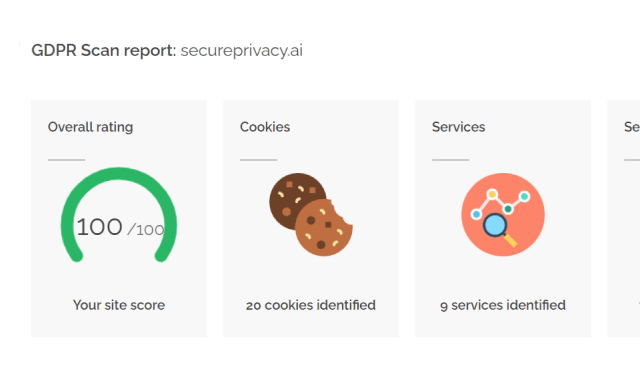 Cookie Scanning
Scan your website for cookies and other trackers. Leverage our powerful scanner to automate your GDPR compliance.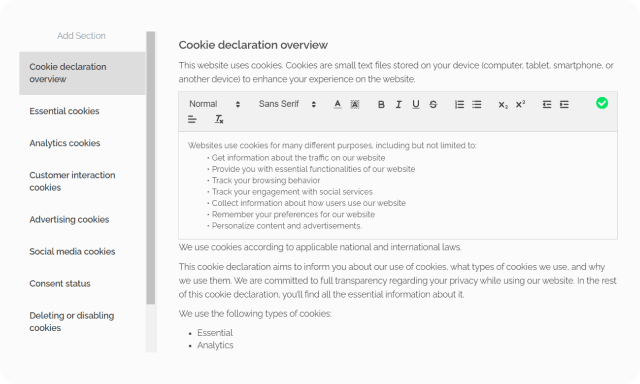 Cookie Declaration & Privacy Policy
Automated Cookie declaration and privacy policy generator. Provide transparency to your visitors with updated policies.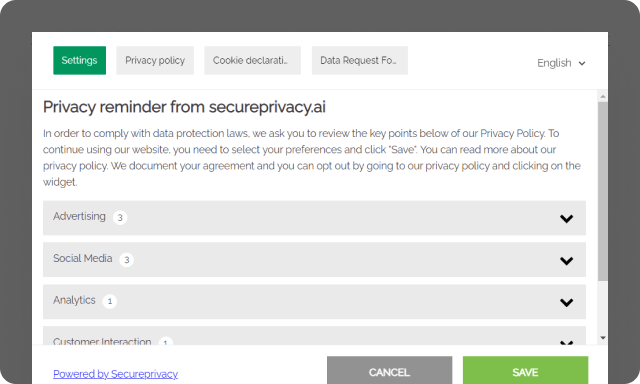 Preference Center
Provide granular GDPR controls to your customers and visitors with a self-service preference center.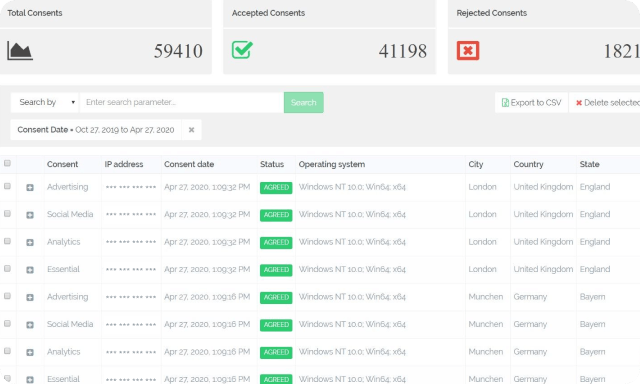 Consent Documentation
Document consent automatically. Document op-in and opt-outs of cookie consent with a fully automated GDPR solution.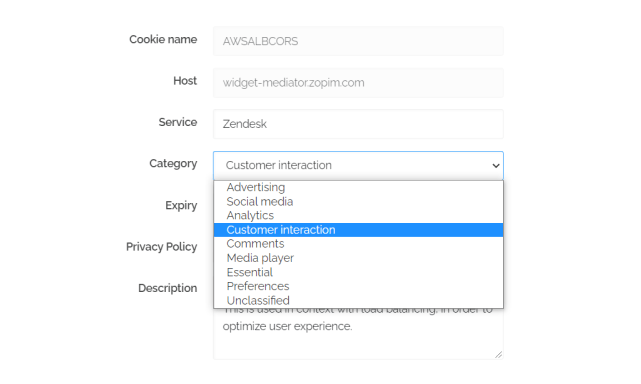 Cookie Classification
Secure Privacy will automatically classify the cookies on your website. Manually change the classification if needed.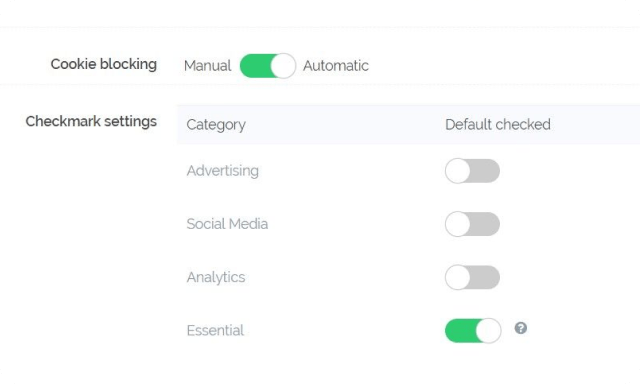 Automated Cookie Blocking
Auto-Blocking automates the process of setting your cookies, scripts, and tags to respond to the preference selected by site visitors.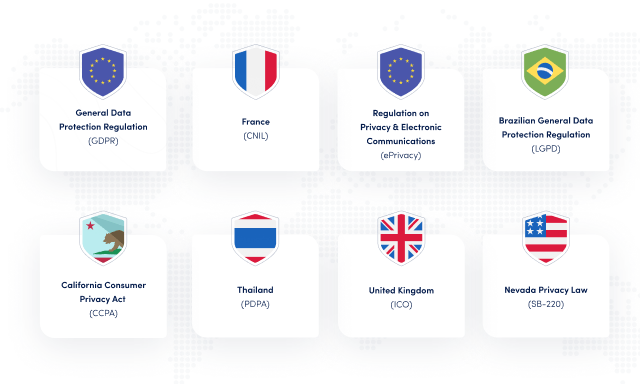 Future-proof for Other Regulations
Modular architecture that support GDPR, CCPA, ePrivacy, PDPA, LGPD and other new data privacy laws.
Prices that scales with Your growth
Powerful Enterprise Features at Your Fingertips.
Book a Demo with us
to learn how Secure Privacy can help you and your business
Frequently asked questions
How can I block cookies and trackers?
Do you offer training and consultancy services?
Do you support CCPA, LGPD and other privacy laws?
We have many websites and/or subdomains. Do you offer a discount?
Can I try the product for free?